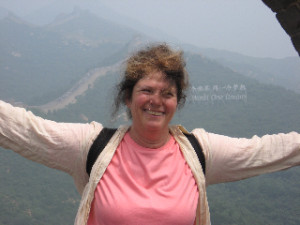 Amy's interest in reminiscence and life review grew as a result of her interviews with aging women artists who were all aging creatively and aging gracefully. She is facilitating Guided Autobiography Writing Groups for those with and without experience in the process of life review.
Aging Artfully is the synthesis of Amy Gorman's experience working with aging and in the arts. Her work as a medical social worker with dementia and Alzheimer's patients led to her service as a board member in the San Francisco Bay Area at Lifelong Medical Care/Over 60 Clinic, which addresses the medical and social needs of the aged.
Amy founded Kidshows in 1982, a non-profit arts organization, to introduce children to the arts, live theater, music, dance and storytelling. During her 18 years as its Executive Director, the professional performers she worked with shared many concerns about getting older and whether or not they could continue earning a living in their chosen art form. Learn more about the history of Kidshows in the archive collection held at The Bancroft Library at University of California at Berkeley.
She lives with her husband, George, in Berkeley – says she married him because of his resonant voice, also because he keeps her laughing. Their two adult sons, Ari and Phil, both professional musicians, live in the Bay Area.
Besides hanging out with women artists over 85 — all aging gracefully, aging positively, and aging creatively — and shmoozing with many friends, she likes to sculpt ceramic heads, play tennis, travel and play with her grandchildren. She is a member of LPN, the Life Planning Network, APH, the Association of Personal Historians, WNBA, the Women's National Book Assn, and BAIPA, Bay Area Independent Publisher's Association.
She gives presentations on "Aging Artfully" and shows the film Still Kicking at workshops and events all over the country.
Please Contact her if you are interested.